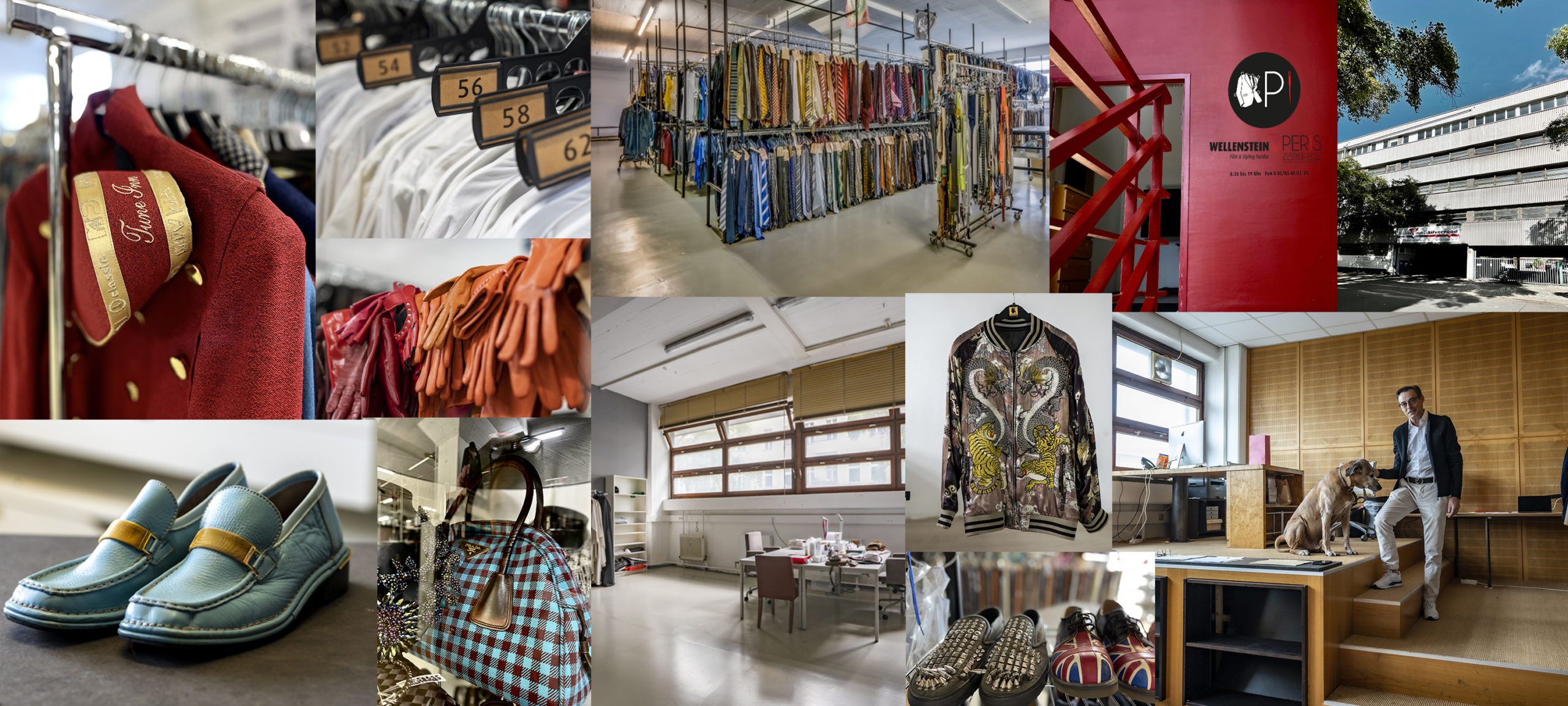 WELLENSTEIN  by PERIS COSTUMES is a costume house located at the heart of Charlottenburg in Berlin. It is a spacious and unique meeting point for costume designers and producers, providing contemporary clothes, fitting rooms and production spaces for any professionals of the audiovisual industry. It has an extensive selection of contemporary wardrobe for rent: whatever your character looks like, you will find the perfect outfit at WELLENSTEIN by PERIS COSTUMES. As to the boxes, its different sizes are planned to meet the needs of small or large projects. We tailor our offer to your needs.
As of August 2022, Wellenstein Fundus has become part of PERIS COSTUMES GROUP, the largest costume house in the world with presence in cities such as Vienna, Prague, Poznan or Lisbon.
PERIS COSTUMES flagship warehouse is located in Madrid, where you may find most of the stock and workshops. We renew our stock constantly with purchases of new collections derived from movies or series. PERIS COSTUMES owns more than ten million garments that range from cuirasses to original pieces of the 19th century.
We hope our German costumers can unlock the full potential of working with the PERIS GROUP so as not to miss a single opportunity in the costume design or production world.
Our costumes can be seen in productions such as House of Dragon, Rings of Power, Vikings, The Northman, Bridgerton, The Crown, Queen´s Gambit, Money Heist, Dune, or Peaky Blinders amongst others